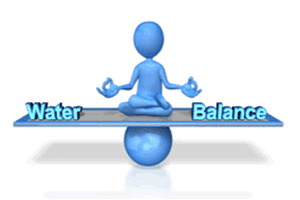 When you buy a swimming pool, you also need to install a quality pool filter with it to keep the water of the swimming pool free from impurities. Atlantic pool products are among the trusted names in the market and are an ideal choice for every pool owner. A pool owner makes maximum efforts to keep this/her pool filter parts in a working condition. However, after a extended use of the filter, the cartridges certainly need to be replaced. Many people make the mistake of selecting the wrong replacement filter cartridge for their filter and this results in dirty pool water. If you too own an Atlantic pool filter, here are some of the best replacement filter cartridges along with the Unicel product numbers and specifications for your filter.
Unicel C-5615: This replacement cartridge is ideal for Filbur# FC-1415, Unicel# C-5615 and OEM# 42-2782-00. The length of the cartridge is 3 3/16" and the width is 5". A hole measuring 2 3/8" present at the top and the bottom of the cartridge makes the product more efficient and effective.
Unicel C-7306: Best suited for Pleatco # PJB60, Filbur# FC-1455, OEM # 42-3725-08 and Unicel # C-7306, this replacement cartridge has a length of 17 11/16" and a width of 7". It has the ability of carrying a top load of 60 Sq. Ft. The filter cartridge can easily trap the impurities present in the water and keep the swimming pool water crystal clear.
Unicel C-7304: Keeping the swimming pool water free from dust, worms and various other contaminants is this replacement cartridge with technical specifications of Pleatco # PJB40, Filbur# FC-1450, OEM # 42-3724-09 and Unicel # C-7304. The cartridge is easy to handle as its length is 13 11/16" and the width is 7".
Unicel C-5601: Having the technical specifications of Pleatco # PJW23, Unicel # C-5601, OEM # 43-2954-01-R and Filbur # FC-1330, this replacement filter easily handle a top load of 25 Sq. Ft. This replacement cartridge has been built of high quality material and is long lasting.
Before replacing your filter cartridge, always make sure you note down the model number and take the exact measurement of your previous filter cartridge. This will make your search an easy task!